MOTORWAY (FREE OF CHARGE)
A75 to A750 Exit 57 : Clermont l'Hérault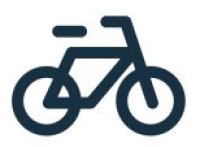 Bus (HErault Transport) :
From Montpellier to Clermont l'Hérault : N° 662
From Béziers to Pezenas: N° 603. Then to Clermont l'Hérault : N° 664
From Millau to Clermont l'Hérault: N°s 661-681
Bédarieux to Clermont l'Hérault : N°s 663-685
All bus times here : https://www.herault-transport.fr/
On a BICYCLE
By taking the GMTC ( the Great Crossing over the Massif Central ; from Avallon to the Cap d'Agde).
By combining the GTMC and 'La Méditerranée' on bicycle (from Perthus to Menton).
Railway SNCF
Montpellier railway stations (Saint Roch and Sud de France)
Béziers railway station
Sète railway station
For more information call : 3635 (daily from 7.00 am to 22.00 pm) or on www.voyages-sncf.com
Air Travel
Airport Montpellier Méditerranée: 04 67 20 85 00
Airport Beziers– Cap d'Agde in the Languedoc : 04 67 80 99 09
Carcassonne Airport : 04 68 71 96 46
Car-pooling (think about car sharing) :
Car-pooling locally with "Picholines" :
This platform is for sharing transport which suggests two ways of car-pooling :
- Adverts on an internet website to be able to organize in advance
- A telephone number for spontaneous car-pooling, without reservation.
Take advantage of this new way to travel, it's free !
For more information : https://www.picholines.fr/
Come to visit us by train, bus & car-pooling
Find the itinerary to suit you to get to Clermont l'Hlt. Recharge your batteries, compare, combine train, bus & car-pooling with Tictactrip our partner.

Click HERE , to compare itineraries.

Check-out other routes too such as : Paris - Clermont l'Hérault , Lyon - Clermont l'Hérault Marseille - Clermont l'Hérault .


.