It's great to have a family holiday! But it isn't always easy to please all the members of the tribe. Here in the Clermontais we have THE solution. From babyhood to adolescence there are sporting, cultural and leisure activities for all tastes!
Teenage activities (10 years and over)
Your teenagers want to have strong experiences, having fun but also being challenged? We have exactly what they need!
For the little ones
Discovering the world when you are small is not much fun as you need lots of courage. Once you get started, what a great time you're going to have!
Want to be like Tarzan? In wooded areas, we have tree climbing (accrobranch) for the small and big to discover. Our trained climbers will take you on circuits adapted for all, to see life closer from the treetops.
« Baa Baa » says the sheep if you pass by its enclosure without giving it something to eat! Come and discover or rediscover our farm animals.
On the back of "Petit Tonnerre" (Small Thunder), your children will become a real Yakari! Nothing like having a lift on the back of a horse or a donkey to an unforgettable adventure!
Swimming, paddling and getting sprayed in the water, that's real fun! Summer or winter, the Aquatic swimming pool of the Clermontais is open: enjoy the paddling pool and the beach volleyball outside area, nice and shady.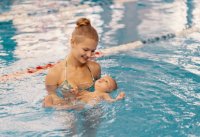 All terrain mountain biking! The Clermontais has more than 125 certified cross-country pathways with confirmed circuits for all levels from beginners to experienced riders. You will find equipment to rent from our business partner Ozone VTT Cycles.
Paddle boarding with friends is TOO MUCH! Get the maximum amount of pleasure on water! a great activity for family and friends. Our instructors are trained to guide you to discover new sensations.
The Spéléopark, is the alternative to a guided tour. Bored with traditional guided tours? The Clamouse cave has two routes to explore. 100% sensation guaranteed!
Hotfooting scooter! Try out the unexpected walking paths, on electrified all-terrain scooters for family or athletes, as an original way to get to know the region with Terralada.
On four wheels it's electrifying! Have an unforgettable experience at the Clos des Coustoulins on an electric quad in a Clermontais vineyard or around the lake Salagou !
Activities for children from 6 years on
Giggles and adrenaline when you play the Laser Game! The Laser Game Team is for the small and big to have fun with friends and family in a labyrinth of over 1000² ft, and with enough space for everyone to let-off steam!
« I'm flying!!! » come and get your fill of strong sensations with Cultur'aile.
From the Pic de Vissou discover something new such as paragliding in the valley of Cabrières.
More than 6500 ² ft of runway on skates with Roller Dancing is great for having fun with all the family.
Learn how to become a detective! To resolve enigmas use our Randoland cards to find clues and break into the mysteries of the Clermontais.
« I'm not a fish, I just like to fish ! » Get yourself a fishing license and discover the aquatic biodiversity of our region. Take advantage of the simple pleasures of fishing.